Today is a mile stone birthday for my mom. She is 50!!!! I know she would be extremely mad knowing I put her age out there but she looks great. I pray I look half as good as she does. If I turn 50 and look like that I will shout it from the roof top because no one would believe me.
Today started off with my mom, sister, niece and myself playing tennis. I LOVE tennis. In the past 2 or 3 years I have not gotten out as much as I like which makes me really sad :( because I once has such passion and love for it. I guess as we get older out priorities change.
After 2 hours of tennis, my mom and I took a trip to the mall. She need some last minute things for her outfit for tonight. My sister and I bought her some gorgeous Givenchy earrings.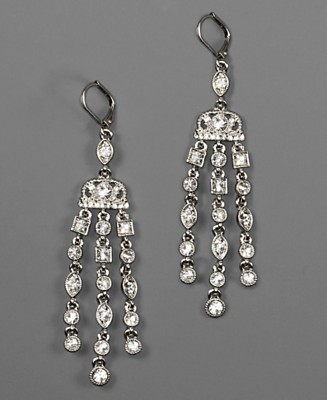 THIS PICTURE DOES NOT DO THEM JUSTICE.
The kids all grown up lol.
I know I have not been on top of my outfit of the day and today I had my workout gear on so I didnt take any pictures BUT...(lol) here is an OOTD from yesterday.
<3 Brandi