Teyana Taylor first came on the scene by being on MTV's Sweet 16 in 2007.
From there she went on to appear in movies such as "Stomp the Yard",
"Stomp the Yard 2",
"Madea's Big Happy Family"
and tv shows like Oxygens "House of Glam".
She has also been featured in a number of Hip Hop and R&B songs.
This is one of her newer songs called her room. It is her version of Drakes his room.
I decided to blog about her because I love her style. Her look is so versatile. No matter what she wears she looks great.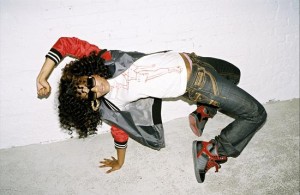 Tell me what you guys think.
Is she versatile and do you like her look?
OH!
Did I mention she has an amazing body
<3 Brandi