Jordin Sparks first stepped on the scene after winning American Idol at age 17. With in the past 2 months, she has been in a lot stories because of her weight loss and her new found love Lil Romeo.
This is Jordin Sparks in May of 2007 when she audition on American Idol
A fuller Jordin Sparks
Here is a picture of her that she posted on Twitter. May 2, 2011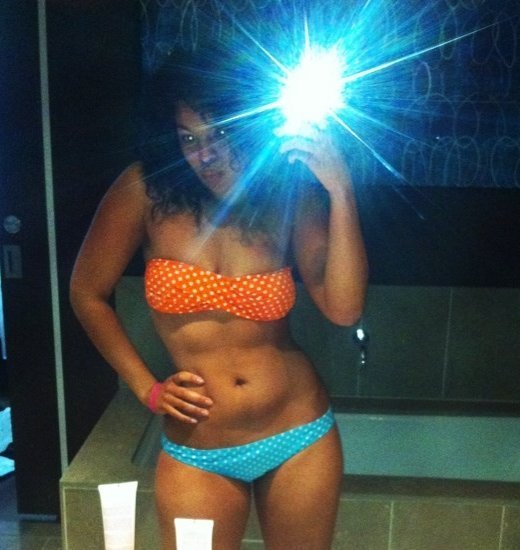 She has lost over 30 pounds. Jordin told
U.S. Magazine tht
"Something just clicked with me, and instead of sitting around talking about it I said, 'I'm going to go hike that mountain!' And it continued. I've been hiking and I've done a couple of runs," she told Us Weekly last month. "I also do Zumba. It's so much fun!"
I am extremely happy for her. A lot of people are saying that she is now to skinny. I think she is a healthy weight and if its something she wanted to do and she isnt starving herself and going about
weight loss the right way, whats the problem?
Jordin was 17 when she audition for American Idol and wore a size 14. Now she is 21 and wears a size 8.
Congrats Jordin. I wish I had the discipline to whip myself into shape.
<3 Brandi